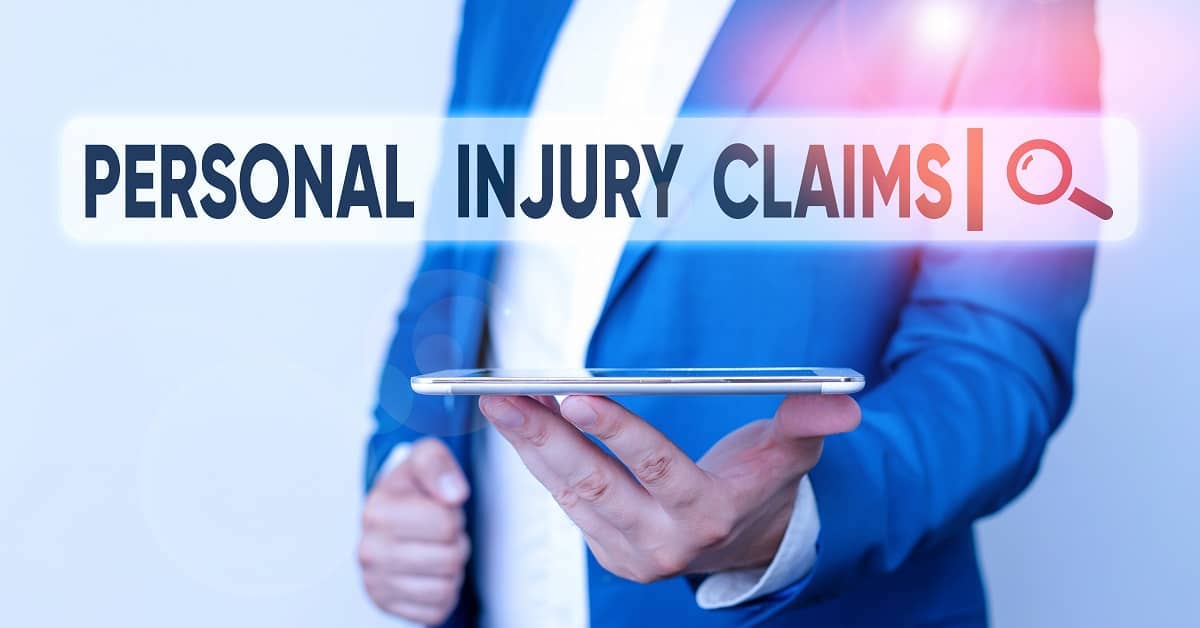 February 15, 2021
How Do I Find a Reputable Personal Injury Lawyer?
Following a serious injury caused by someone else's negligence, you may be facing difficult questions. How long will I be unable to work? How much will my insurance cover for treatment? What does the future look like for me and my family?
One of the most important decisions you will make during this time is your choice of personal injury lawyer in Providence. You need to find a lawyer with a reputation for excellence in service and results. The number of attorneys you will find on the internet may make your search for a reputable personal injury lawyer feel overwhelming. However, knowing what qualities to look for from the outset can narrow your search.
Seek a Lawyer That Focuses on Personal Injury Law
Many law firms handle a wide range of different cases, such as criminal defense, business litigation, family law, and real estate matters. Choosing a firm that is dedicated to personal injury law gives you a distinct advantage in your personal injury case. Not only is the firm intimate with relevant laws and procedures, but they know how to protect your best interests both today and in the future.
Mandell, Boisclair & Mandell, Ltd has served clients in catastrophic injury and wrongful death cases for more than 40 years. Our exclusive focus on personal injury law gives your case a competitive edge at the negotiating table and in the courtroom. We know how to build your best case. We aren't intimidated by big insurance companies, and we never back down from a fight.
Look for a Winning Track Record
If you've been severely injured through no fault of your own, you need to know your attorney can deliver the full and fair compensation to which you may be entitled. Before you choose a law firm, it's crucial to know its history of success.
Mandell, Boisclair & Mandell, Ltd has achieved unsurpassed results in the field of personal injury law. Our attorneys have been recognized as among the best personal injury lawyers by a number of prestigious organizations, including Best Lawyers, Super Lawyers, and more. We understand the keys to success and we put that knowledge to work for you.
Consider Online Reviews
You can't trust everything you read on the internet, but online reviews are a good place to start for your attorney appraisal. Google and Facebook are two of the largest and most recognized sources for reviews of personal injury lawyers and law firms. A large number of reviews related to personal injury cases can indicate experience in that field of law. A high percentage of positive reviews can suggest a level of expertise in personal injury law and client service.
It's important to realize that online reviews – both good and bad – are not always accurate reflections of an attorney's expertise or a client's satisfaction. Some attorneys pay for positive reviews. Likewise, some people post negative reviews based on unrealistic expectations or declined cases rather than the knowledge and skill of their legal representation.
So where does that leave your online review search? Use your best judgement. Take the time to look beyond the number of stars to see what clients actually have to say about their experiences. When reading attorney reviews online, consider the reviewer's:
Authenticity: Does the review read like it was written by an actual client, rather than a friend or employee of the firm?
Case type: No two cases are the same, but it's important to compare clients' experiences with cases as similar to yours as possible.
Specificity: Single-sentence reviews don't offer much insight into what you can expect from an attorney. Look for reviews that clearly describe a client's experience with the lawyer or firm.
Satisfaction: Was the client satisfied with the results and service he or she received? Would the client recommend this firm or attorney to a friend or loved one?
Response from the firm: Regardless of whether the review was good or bad, did the firm respond? If so, was the response professional and respectful? This can provide insight into how the firm treats its clients.
Client reviews should be significant factors in your decision to hire an attorney. If the reviews are primarily negative or you see a particular issue (like poor responsiveness) mentioned repeatedly, it may be worthwhile to continue searching for another lawyer or law firm.
Check with the Rhode Island State Bar Association
Visit the Rhode Island State Bar Association website. There, you can confirm that the lawyer is licensed to practice in Rhode Island (an obvious must). Once you're on the site, select the Attorney Directory tab and enter the name of your potential lawyer.
Visit the Rhode Island Judiciary Website
Once you've confirmed that a lawyer is licensed to practice in Rhode Island, you can visit the Rhode Island Judiciary website to find out if there have been any disciplinary actions taken against the attorney. Follow the Attorney Search link under the Public Resources tab in the navigation. After filling out the appropriate fields, you will find details about the lawyer and his or her disciplinary history.
Interview the Law Firm Yourself
At the end of the day, you want to find a lawyer you can trust and with whom you feel comfortable. An initial consultation with a prospective attorney is your chance to learn about the firm you are considering and the confidence you can place in them to achieve results.
Consider the following questions when talking to a personal injury lawyer for the first time:
What are your fees?
What percentage of your practice is dedicated to personal injury claims?
How much experience do you have in personal injury cases like mine?
What is my case worth?
How long will it take to resolve my case?
Who will handle my case?
Will my case go to trial?
What is your success rate at trial?
How many large verdicts have you won?
Your initial consultation with a personal injury lawyer should be free and require no obligation on your part. The decision to hire an attorney is yours alone, and every lawyer you speak with should respect that fact.
Contact a Personal Injury Lawyer in Providence Today
If you are seeking help with a personal injury matter, Mandell, Boisclair & Mandell, Ltd has the experience, results, and reputation you can trust to serve your needs. Our expert attorneys have been involved in several landmark decisions and are committed to helping you get the justice and compensation you deserve for your injuries.
Please call (401) 273-8330 today to discuss your case with an experienced and reputable personal injury lawyer in Providence. Your initial consultation is free, and you only pay us a fee if we reach a successful outcome in your case.